About
Steffi Klenz is an artist based in London who approaches photography as an expanded visual discipline. Her practice has been consistently preoccupied with the built environment, critically exploring the notion of place and spatiality. Her works indicate a clear interest in the political engagement with particular buildings, environments or geographies in conflict, considering the relationship between aesthetics, technology and representation.
She has exhibited her work across the UK and internationally at the British Museum in London, Wellcome Collection London, Camden Art Centre, The Royal Scottish Academy in Edinburgh and The Royal Academy in London, The New Art Gallery Walsall, The Museum of Contemporary Art Taipei, The FotoMuseum Antwerp, The Museum of Contemporary Art Alicante, Los Angeles Centre for Digital Arts, The Phoenix Art Museum, The Fine Art Museum Luleå, The Finish Museum of Photography, Künstlerhaus Bethanien in Berlin, Kunstverein Ludwigshafen and Museum Künstlerkolonie in Darmstadt.
Her work was part of the Biennale for Contemporary Photography in Germany in 2020, The International Biennale for Photography in Belo Horizonte (Brazil) in 2021 and The Biennale for Electronic Language and Technology in Sao Paulo (Brazil) in 2022.
Her work has been reviewed in numerous magazines such as Art Monthly, Art Review, Art World China, Elephant Magazine, The Architectural Review, Photographies, History of Photography Journal, Photography and Culture Journal and Portfolio Magazine.
Her practice has been discussed in Chris Townsend's "New Art from London", Thames & Hudson (2006), Judith Rugg's "Spatialities: The Geographies of Art and Architecture" by Intellect Publishing (2012), Robert Shore's "Post-Photography: The Artist with a Camera", by Laurence King Publishing (2014), Imogen Racz' "Art and Home: Comfort, Alienation and the Everyday" by I.B.Tauris (2015), Robert Shore's "Beg, Steal and Borrow" by Laurence King Publishing (2017), Jean Wainwright's "Ship to Shore: the Art and Lure of the Sea" by John Hansard Gallery and Cornerhouse Publications in 2018 and "Contemporary Photography: Archives and Documentary History" published by NŌUA in 2021. In 2022, Klenz' work was selected as part of "Collage" by Gestalten and teNeues Publishing, highlighting the most innovative recent works by women who have forged a place for themselves in the world of art and photography.
Klenz published her first book "Polo bound for Passaic" by Cornerhouse Publishing (UK) and Schaden Verlag (Germany) in 2009. Her book "He only feels the black and white of it, Berlin Wall 14-07-1973" by Mörel Books was launched in 2016 and the book "So to Speak" was published in 2018.
Klenz was commissioned by Unseen Photography Fair in Amsterdam in 2013, undertook the Rights of Passage Commission for the 2015 Venice Biennale, completed the BBC East Tower Project in 2017 in London, the Strange Cargo Commission for the Cheriton Light Festival 2018 and the Tunbridge Wells Museum and Cultural Quarter Commission in 2018. Most recently, Klenz completed the innovative London Borough of Culture Project (2019-2022), exhibited as part of London Festival of Architecture in 2022 and launched her first permanent public artwork "Tensed Muscles" in London in June 2022.
She is Reader in Photography at the School of Fine Art and Photography at the University for the Creative Arts in Canterbury.
Instagram
@steffiklenzstudio
Site credits
Studio Mothership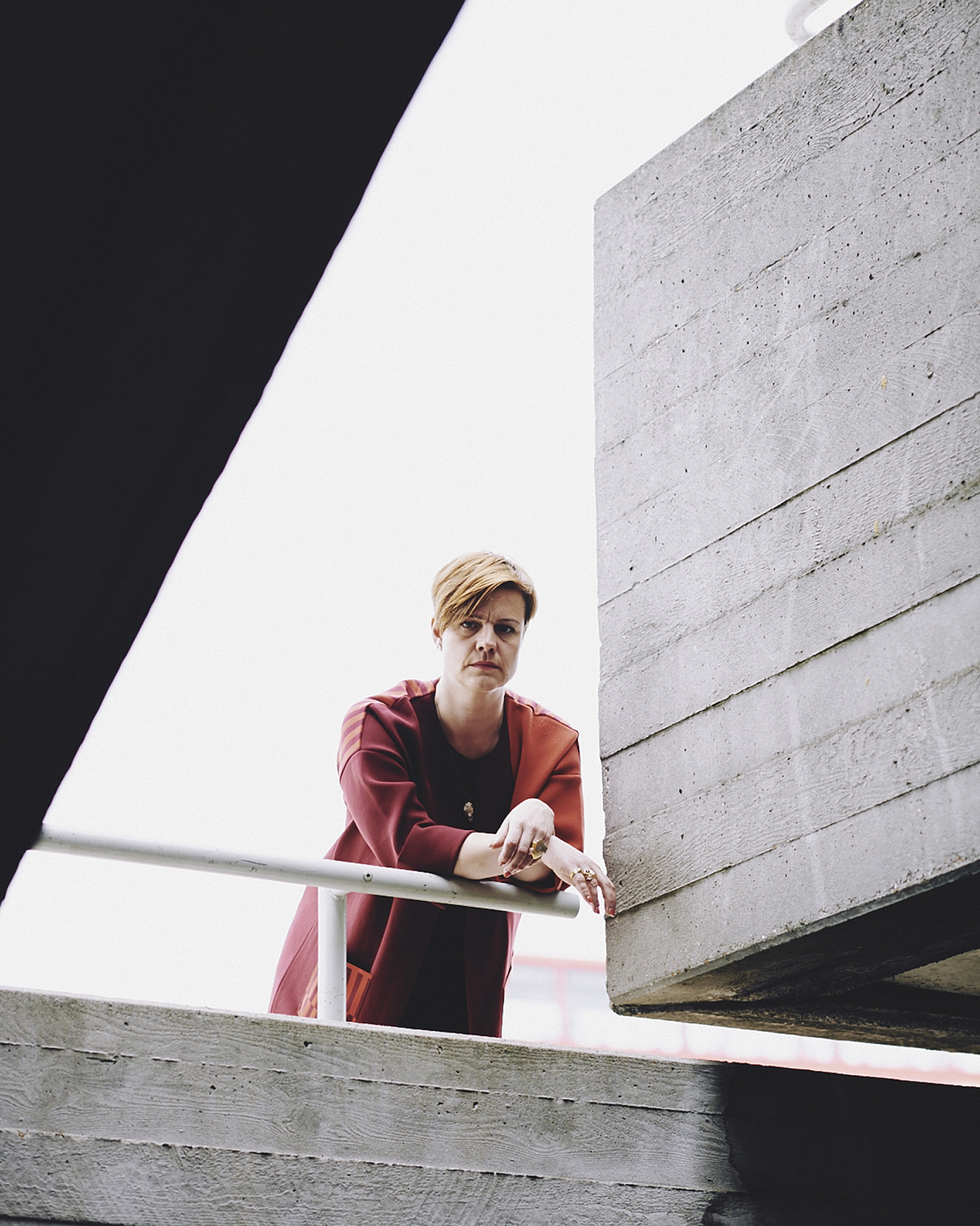 Current & Forthcoming:
Human (Prix Pictet Prize), Hantje Cantz, November 2023, UK
Tokyo Biennale 2023, Oshibori Linkage, Steffi Klenz and Clare Strand, 01 September-05 November 2023
ALC Video Art Festival, Museum of Contemporary Art Alicante (Spain), 23 May-27 May 2023
Peckham 24: Body Language, Copeland Gallery, London, 12 May-14 May 2023 Participating Artists: Amy D'Agorne, Rosie Gibbons, Mona Hatoum, Anna-Lena Krause & Joshua Woolford, Mitchell Moreno, Laure Provost and Sharon Young